An incredibly complex collection of handmade bowls and vessels. These handblown vessels begin with hand-pulled cane, then each cane is aligned and rolled up to create a post- which then other solid color posts are added in a technique called incalmo. Every piece in this collection has multiple incalmo parts. One-of-a-kind works of art.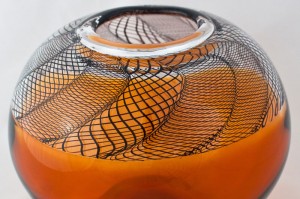 $375 and up
Vermont handmade blown glass.
Please call 802-362-2227 or email to inquire on current stock or to custom order.