Limited Edition hand blown glass pumpkins – each is a one-of-a-kind, short and squat- tall and narrow…all are unique as the pumpkins in your local farmer's patch.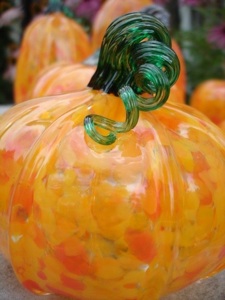 $40 each, 3 for $115
Vermont handmade blown glass.
Please call 802-362-2227 or email to inquire on current stock or to custom order.