Fantastic tall flower vase! These vases also make perfect pendant lights, which we are glad to do for you! Colors are completely customizable. Heights run round 16"… but can be customized to your exact size.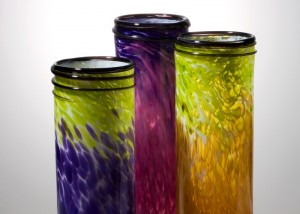 $125 each
Vermont handmade blown glass.
Please call 802-362-2227 or email to inquire on current stock or to custom order.