Beautiful from every angle! Turn one of our hand blown marbled glass vessels and watch as the colors marble and swirl into one another. One-of-a-kind glass work,  Colors are completely customizable. Sizes vary.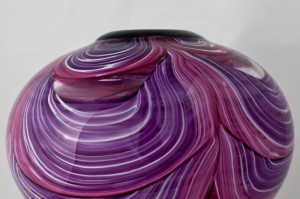 $225 each
Vermont handmade blown glass.
Please call 802-362-2227 or email to inquire on current stock or to custom order.